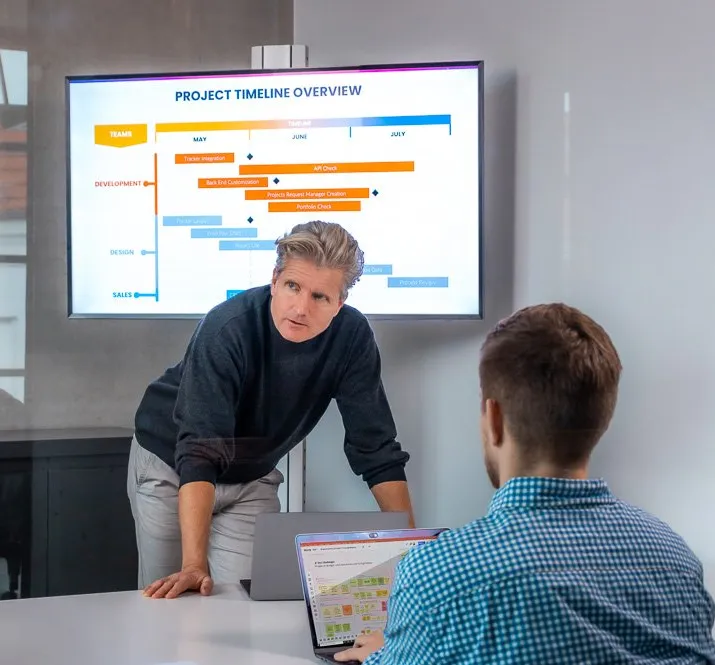 What do you understand by project management? We are asked this question again and again. There are so many standardizations, and yet: from company to company; we sometimes see apparent differences.
Some call every task a project, regardless of size and complexity. For others, it is only a project when at least one whole team is working on it full-time. Here you will learn how we, in cooperation with a leading Swedish agency, describe the subject and where, based on our intensive experience, we see the most dangerous cliffs in the vastness of the project ocean. Of course, you will find approaches on how to circumnavigate them.
A look into reality:
Michael has been project manager for two years. He has even received a contract amendment for this. He is very good at organizing and works in a highly structured way. So, it is almost natural that he manages three challenges simultaneously at different stages of progress. So far, however, he has yet to be able to complete one of them with the desired quality within the given cost and budget framework, despite extreme personal commitment. He is frustrated because he feels that the processes are not working.
What are the causes, and what could he optimize?
Do you recognize this condition? We will give you an insight into how such situations can be avoided and how excellent results can be achieved through professional project management.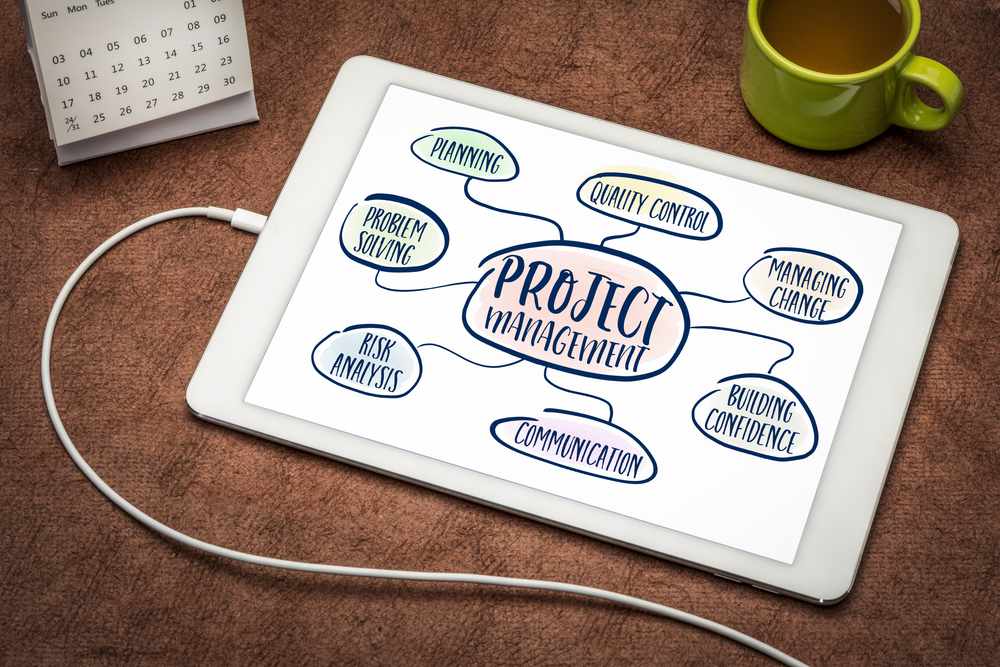 Would the optimal method for your project still need to be invented?
Indeed, you wish this as much as other project managers or stakeholders. We assume that the most suitable method for you has already been invented and is available. After all, various classic and agile projects are successfully implemented. We strongly recommend the intensive analysis of the following questions:
* What is to be achieved, and what is the main goal?
* What are the general conditions (resources, environment, time frame, budget)?
* Is the goal achievable under these conditions?
In our training and mentoring programs, we often observe that these core questions are not asked at all or only when the project is already underway. But then, it is often too late!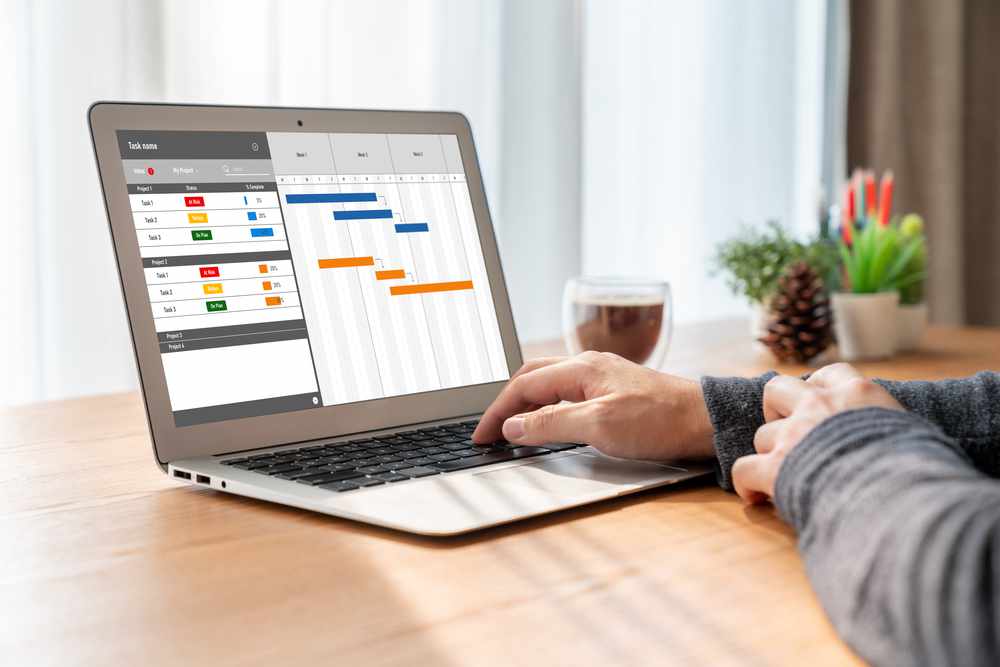 Do you have an important project that can't go wrong?
Every project should be started with the premise that it will succeed. In our consulting work, however, we often find that the processes for success need to be sufficiently anchored. However, if it is evident in advance that failure can have serious consequences, it is even more important to know the appropriate tool and to apply it consistently:
The risk analysis!
Connoisseurs of quality processes will be reminded of the FMEA (Failure Mode and Effects Analysis). The point is to collect all possible risks in the team and to evaluate their influence on the project. If the determined risk value exceeds a set maximum, measures are defined. These are to be implemented during the project. In this way, all pitfalls are identified early, recorded as if on a nautical chart, and can be circumnavigated professionally.
The stakeholder analysis is even more important and an absolute must in the preparation phase of every project. It is usually ignored. Yet it has been proven how important it is to work with the right decision-makers in critical stages. They and their sphere of influence must be known in advance. The project manager must ensure coordination with these people on their commitment to the project. Thus, a stable cooperation network is built up in relaxed times, which will effectively prove its strength in difficult moments.
How do we plan deadlines, employees, and costs realistically?
For high-quality planning of the tension triangle, the target mentioned above definition, the accompanying risk assessment, and the stakeholder analysis are the foundation.
It is essential for the planning phase that the core functions (e.g., R&D, production, marketing, and similar) are involved with their wealth of experience. Conflicting goals must be openly identified to define the most effective measures. This results in estimating deadlines, the required number of team members, and costs. Of course, the required team members must have the experience and qualifications to contribute to the project. The detailed planning must be coordinated and agreed upon with the steering committee. These three variables are a vital component of regular project control during implementation. A monthly report, which compares the planning with the current situation, must be actively made available to the project participants. The project team evaluates any deviation from the plan. The group agrees on corrective measures to bring the project back on track.
How do we plan the project scope and the desired quality?
The definition of the project scope (scope) also project goal is one of the supreme disciplines of project management. Many organizations fail because the voice of the customer needs to be correctly understood. How can you avoid this cliff?
As a project manager, talk to your customer! If it is an in-house project, this should not be a problem. If it is a project for your company's client, insist on talking to the recipient of the deliverable in person. Ask them until you know that you understand their project goal and all their requests. Communicate these points wholly and openly with your project team and stakeholders. Small side notes: Stakeholder analysis will also provide you with excellent support here to inform the people who are important to the project.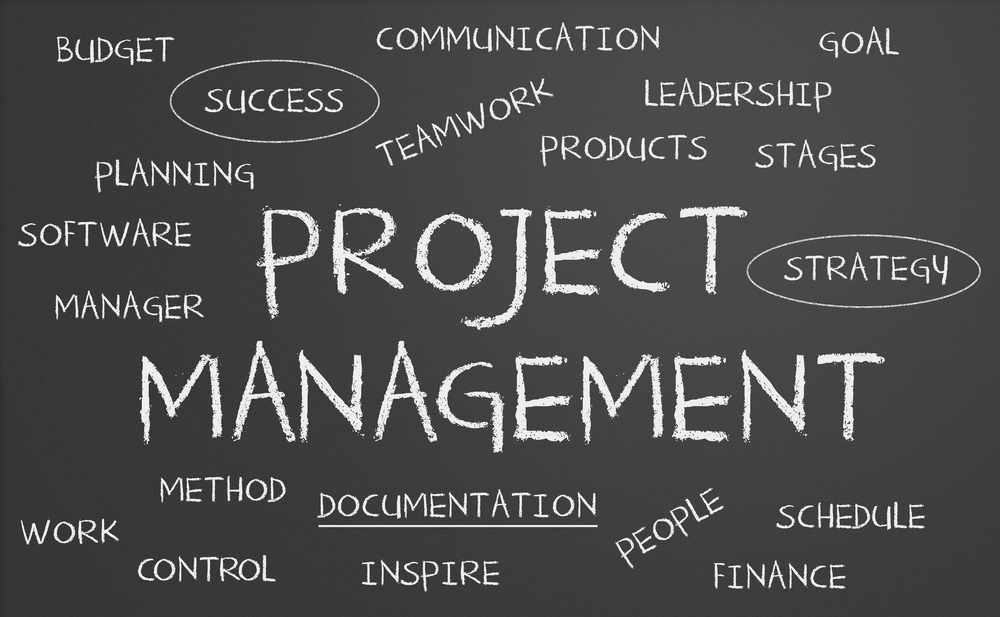 How do we get transparent and verifiable goals that everyone can get behind?
As soon as the coordination of objectives with the project recipient has been fully clarified, an essential foundation has been laid. If you, as the person responsible, cannot answer all the questions and comments of interested parties, use this as a unique opportunity to restart the clarifying conversation with the project's client once again. 
How do we design communication and coordination in the project?
The success of an organization and all those involved depends, to a large extent, on communication.
It is a crucial task for the project manager, employees, and stakeholders. Since the employees come from different areas, they must be brought together and kept together through a regular exchange to form a team. At the same time, it is essential to proactively involve their "home areas" and management as much as necessary. You can achieve this through balanced information and discussion. To do this, we strongly recommend creating a communication plan. This clearly shows who receives which data in which situation and who is responsible for approvals. It can also support you in conducting an appropriate internal consultation for the stakeholders of your challenge.
What do effective reporting and controlling look like?
Reporting should always be easy to understand and show a clear structure. Visual elements such as graphics and images are ideal for this purpose. Analyzing who should and would like to receive the reporting is necessary. In the stakeholder analysis, the persons to be considered are determined.
The first part is to look at the course of the project with a report on the status quo. A target/actual representation is recommended here. An explanatory text is required in case of deviations and to explain extraordinary events.
Particular attention should be paid to the outlook for the next phase. What actions are required to keep the project on track or get it there? What measures have been initiated, and which team member will ensure implementation? Seek appropriate management approval when needed. We strongly recommend proper documentation, e.g., a note in the logbook.
How can we support you?
This question is our favorite. It is a matter of the heart for us to understand YOUR situation. In close cooperation with our Swedish partner, we develop the best matching concept right for you. We start with an intensive consultation in which we define your goals. We often recommend starting with modern training for the team. Here, participants train in both classic and agile project management methods. It is vital to us that the environment optimally supports you. For this purpose, we have developed special programs, which we will gladly adapt to your needs and implement. Our supreme discipline is the mentoring program. The project manager is professionally mentored in a coaching from the planning phase to the successful completion of the project. The responsibility for success remains with the project manager. He is guided in his challenge and experiences optimal project consulting. This increases the quality of the entire work enormously. The learning effect for all involved is invaluable.
You want to select and implement a project management software?
Urgent recommendation: Do not believe any software. Any digital support can only be as good as the data you provide. The software allows you to keep track of everything. But this can only work if you keep the data up to date and immediately inform the project team when deviations between the plan and the actual become visible.
The range of PM software is enormous. Define your requirements for this tool as precisely as possible. What should be managed? How time-consuming is it to use? Which measures like risk analysis, stakeholder analysis, schedule, project organization, status reports, etc., should be worked out by the software?
Even a sophisticated Excel file with the appropriate tabs can be a pragmatic solution to support your project management effectively. A good overview and evaluation of the different offers can be found on the corresponding internet portals.
Conclusion
A project is an exciting and challenging team effort. Remember that it is a temporary organization that overlays the existing line organization.
These change processes involve a high degree of uncertainty and a need for coordination.
Opt for a project organization if:
– The line organization is not used to managing change activities.
– The scope appears complex.
– There are many external dependencies.
– The project will likely need frequent revisions.
If you assemble the right team for this challenge and engage professional guidance, it will be a great success for you and your company and a sustainable win for your customer.