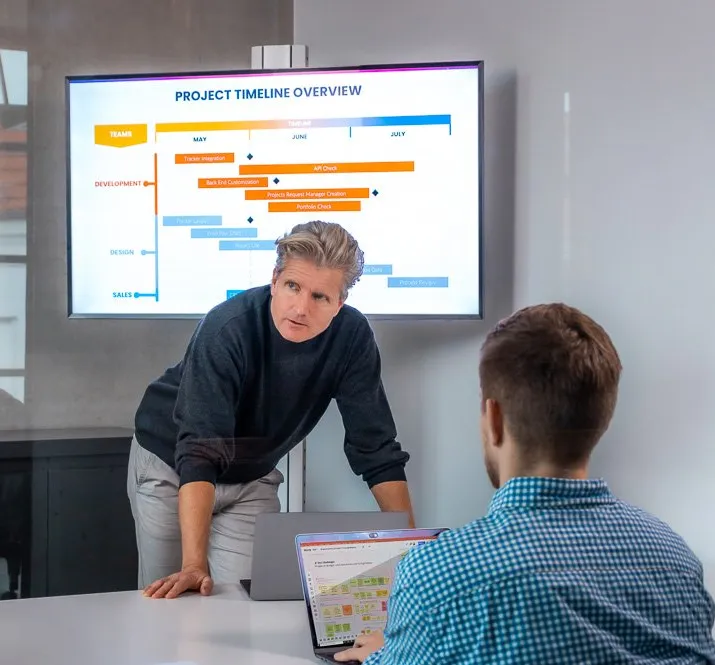 Are you responsible for important projects in your company? Do you want to achieve better results, meaningful impact and sustainable change? Companies everywhere are struggling to implement and maintain effective project management structures. Yet even with the best structure in place, it's the people who make the difference. You rely on your peoples' commitment, their motivation, their willingness to push forward against all resistance in their environment. Ultimately, it is their mindset and their skills that drives success!
This is where Arches Consulting leverages broad international leadership experience to support you. We help you master these exciting challenges and tailor our services exactly to your needs by providing: 
Find your best fit: We are experts in both classic project management as well as modern agile methodologies. Both are extremely powerful when used professionally. We help you find the right approach and build the structures you need to run your business even better.
Project Mentoring
Are you leading an important project but have problems keeping it on track? Are the roles and responsibilities of your team members clear and understood? Are team members performing as required? Do you get the support you need from all stakeholders?
As a project leader, you are in an extraordinarily exposed position. Headwinds come from all directions, and you need skill sets and tools to combat them.
In our special mentoring program for project leaders, you will master to use these headwinds to your advantage. Learn how to use the forces confronting you instead of fighting them. 
Together with a mentor you will analyze and optimize your project leadership.
We will monitor and regularly assess your current situation with detailed feedback. You will design items to help develop new behavior and skills. You will see significant improvements at every step of the process. We offer this service in your existing project work environment or in a private setting away from your daily work – whichever is best for you.